Does Alta Ski Area Allow Snowboarders?
Nestled at the top of Utah's Little Cottonwood Canyon, only 25 miles from Salt Lake City, the Alta Ski Area is one of the top-rated ski resorts in the US, and one of only three skier-only resorts remaining in the nation. Welcoming 350 skiers for their first ride on the Collins Chairlift back in 1939, the Alta Ski Area is also one of the oldest ski areas in America and remains steadfast and true to its rich ski culture and long legacy of offering ski purists an alpine mecca to experience the slopes … without the snowboarders.
The Alta Ski Area's infamous skiers-only policy put in place decades ago has been challenged multiple times by frustrated snowboarders – while the Alta Ski Area lifts and resort facilities are privately owned, 1,800 acres of the Alta Ski Area are located on public Forest Service land within the Wasatch Cache National Forest. In 2016, the ongoing war between Alta skiers and snowboarders was won with the High Court ruling that the Alta Ski Area is within its legal rights to ban snowboarders from its lifts and slopes.
Over the years, while snowboarding has boomed in popularity to a mainstream Olympic sport, some skiers have argued that snowboarders are out of control and reckless. Common arguments range from the blind spots of a sideway stance being too dangerous, snowboarders riding beyond their ability, and not respecting the rules of the slopes. The biggest argument for the skiers-only policy is that the riding style of snowboarding changes the conditions of the perfect moguls, expert terrain, and epic powder conditions that make the ski slopes of Alta world-famous.
As the divide between skiers and snowboarders diminishes, the slogan "Alta is for Skiers" will always remain a touchy topic for snowboarders. The Alta Ski Area states it's nothing personal to snowboarders – their decision as a company to retain the slopes as an authentic experience for ski purists only is strictly business!
The Alta Ski Area's 85th ski season kicked off on Friday, November 18th 2022 with a fresh snowfall of 101" inches of perfect Utah powder and more open terrain than in the last few decades at Alta! It's already looking to be an epic ski season in Utah's Cottonwood Canyons and the fun is not limited to powder hounds on skis!
Where to Snowboard near Alta Ski Area, UT
Good news for snowboarders in Alta – the Alta Ski Area connects to one of the top snowboarding destinations in the US – Snowbird Ski Resort. Snowbird Ski Resort is a natural playground for freestyle and freeride snowboarders with 2,500 acres of terrain for all levels of ability, unlimited natural features (Chip's Run is a must-do!), terrain parks for beginners to hone their skills, and 500" of the same "Greatest Snow on Earth" – the same snow that falls at neighboring Alta! Snowbird Mountain Guides even offer free guided tours to explore the slopes of Snowbird Ski Resort before embarking on your alpine adventures.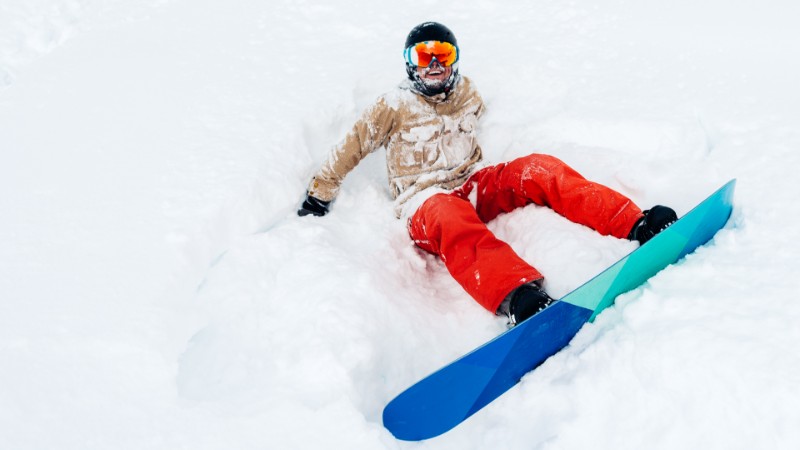 Utah's Alta-Snowbird ski area is the perfect destination for groups of skiers and snowboarders traveling together! Skiers have access to 5,114 combined acres of unmatched ski terrain, snowboarders get to tick the top powder destination in the US off their bucket list, and you can all meet up for lunch with a view at the Summit Restaurant perched at 11,000 feet on Hidden Peak!
Alta-Snowbird Vacation Rentals for ALL Powder Hounds
There's simply no reason for skier and snowboarder segregation to ruin your winter travel plans! Our team at Alta Chalets have been welcoming skiers and snowboarders to experience the greatest snow on earth on the world-famous slopes of the Little Cottonwood Canyon for 30+ years. Our portfolio of luxury ski rentals includes vacation homes and condos for ALL powder hounds to ski-in and ski-out of Alta, and snowboard the slopes of Snowbird Ski Resort from home!
Ski-In/Ski-Out to Alta Ski Area
Powder Ridge: Nestled on the Alta slopes at the base of the Wildcat Bowl at Alta, our luxury Powder Ridge condos are the only true ski-in/ski-out condos in the Alta Ski Area.
Alta PhotoHaus: Across from Alta's Wildcat Access, the Alta PhotoHaus is an important part of Alta's storied history and home to two luxury ski condos unlike any other vacation rentals in the Alta-Snowbird area.
Private Alta Chalets: Enjoy the privacy of a home away from home and prime ski access to the Alta Ski Area from the comfort of our luxury Alta Chalets. The Nicholson Chalet (8-bedroom) Black Bear Chalet (4-bedroom), Fort House (6-bedroom), Manley Cabin (2-bedroom), and The Cabin (4-bedroom) are all situated a short walk to the Alta ski lifts with trails leading right back home! For ski-in/ski-out to Alta, the 5-bedroom Lone Pine Chalet offers the ultimate in slopeside luxury.
Ski-in/Ski-Out to Snowbird Resort
The View: Situated at the base of the mountain midway between the two ski resorts, the View Condominiums offer the best ski-in/ski-out to Snowbird Ski Resort and ski-in from the Alta ski area via Wildcat for expert skiers.
The Village at Sugarplum: The Village at Sugarplum offers direct ski-in/ski-out access to Snowbird Ski Resort with luxury ski condos and designer townhomes to suit even the most distinguished skiers and snowboarders!
Superior Point: Superior Point Condominiums are a short walk to the base areas of Snowbird Ski Resort with ski-in access when snow conditions allow.
Wherever you choose to stay and play in the Little Cottonwood Canyon, the Alta Shuttle offers a free seasonal bus service (mid-December to April) on the Alta Bypass Road between the Alta Ski Area and Snowbird Resort making it easy to travel between two of the best ski resorts in America in one day! Our Alta Flyover video will show you just how close our vacation homes are to Alta and Snowbird. 
Our mission at Alta Chalets is to create unique and personalized vacation experiences for our guests that go above and beyond your expectations. From arranging airport transportation, grocery stocking, and private chef services to our ski-in/ski-out Alta and Snowbird vacation homes designed and equipped with your vacation in mind – we invite you to experience the Alta Chalets difference that keeps our skiing and snowboarding guests returning year after year.
Start planning your winter vacation in Alta with Alta Chalets today!